Your BC brewpub is happy to announce we will be offering takeout, curbside and limited seating until further notice.
During this time, our hours will be:
Monday - Thursday 12:00 pm - 8:00 pm
Friday & Saturday 11:00 am - 9:00 pm
Sunday 11:00 am - 8:00 pm
Takeout may be ordered in-person or by phone @ 702-243-BREW (2739.) Cash and credit accepted.

Curbside may be ordered by phone. Cash and credit accepted.
We are a family brewpub, brewing since 2006 the Boldest Dam beers in the region.
No matter what your favorite brew is, we have something that will make you happy!
Learn more about upcoming live music performances at the Pub, beer festivals, and other events.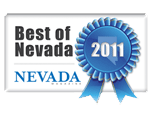 Las Vegas Review-Journal Poll "Best Microbrewery" 2009
Las Vegas Life Magazine "Top 10 places to have a drink in Vegas" 2007
Nevada Magazine "Best of Nevada" 2011
Where The Locals Eat "Best Brewpub" 2010-2016
Practically a museum in itself, Boulder Dam Brewing Co. is just a few miles from Hoover Dam and Lake Mead. Thousands of pounds of actual equipment used in the construction of the Dam adorn the interior and beergarden. The brewpub is THE place for live music in Boulder City. During warmer months, the best talent in the area plays in the beergarden. When the weather cools, the stage is set for great live music inside. The food menu is an excellent mix of burgers, salads and pub fare. The beers, of course, are the focal point. Boulder Dam Brewing Co. brews everything from European pilsners to hoppy pale ales to rich, creamy stouts. The brewpub has been named Best of 2007, 2009, 2010, 2011 and 2012 by various regional publications.
Please reload